And I'm thrilled to be joined by some of our past mentees and current mentors for a discussion really about the power of partnership. You know, I think that there's something really profound going on in our world today, and I think that if you look around the world, and it was echoed in all these discussions that we just had, that women are really reaching the highest levels of leadership. And I think they're getting there and they're realizing that, you know, they came a lot further than they anticipated. They have a lot more power, they have a lot more reach than they ever thought would be possible for them in their lives. And the first thing they think is, "How am I going to give back? How am I going to pay this opportunity forward? Engage more people?" And they don't just want to write a check, they really want to give of their time and their resources. They want to open up their networks.
So, it was, it was an amazing experience. We went through her business plan. You know, I have a finance background so most of the work we did was on the finance side, helping her focus a little bit more. She was a social entrepreneur who donated a lot of her time and energy to her community. So, for a year we never physically met. We spent time on Skype and on e-mail. You know, as mentors we just assume that we are giving, but we learn so much from each other, and when Zoe, I can't refuse anything to Zoe, when she reached out and said you know what? " Vital Voices is looking for Global Ambassadors, do you want to donate one week of your time?" So, I'm actually on leave. So, I'm not here for UN Women, I'm here for myself. I thought it was important that as women that we share our experience, that we empower others. That's how we move the needle. As you know, women empowerment we've been talking about it for years. You know? Beijing 1995 when Hilary Clinton said women's rights is human rights, and Beijing plus 20 as we call it, and we are still talking about the same issues. And the power of partnership, you know, for us it's critical that as individuals that we give back, that private sector, banks, also participate in this global agenda. The world has set up some objectives that you might want to Google, it's called Sustainable Development Goals that we want to all reach by 2030. There are 17 of those. If you only have to remember two there's number 5 which is gender quality, and number 17 which is partnership. We cannot do it separately. Public sector, private sector, and of course civil society organizations have to partner.
I come from a completely non-traditional background when I was applying but ended up getting in the industry anyways. After you get in, at the junior level, hard work, have a good attitude/personality, motivation, adaptable and being smart at work (like let other ppl know you did the work..) will get you ahead, not if you are a girl or boy or loud mouth or not.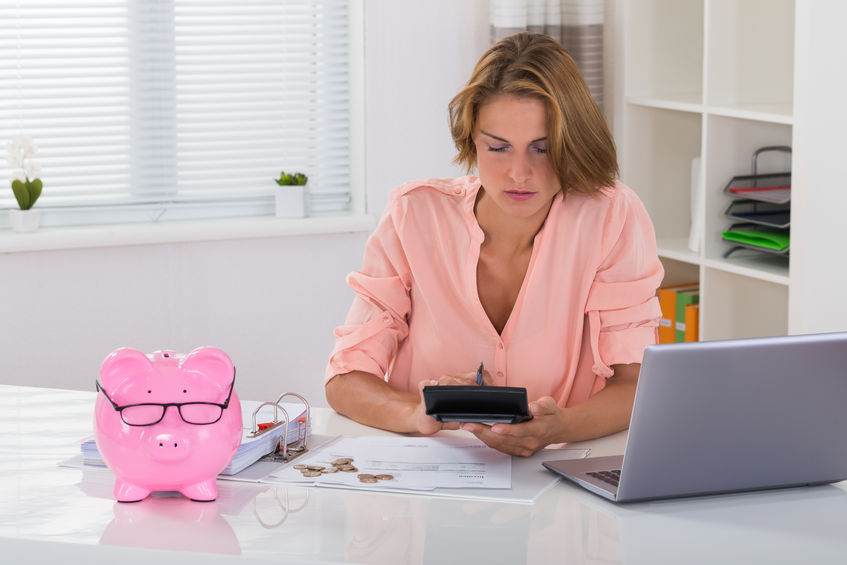 In a recent survey by Morgan Stanley 84% of women said they were interested in "sustainable" investing, that is, targeting not just financial returns but social or environmental goals. The figure for men was 67%. Matthew Patsky of Trillium Asset Management, a sustainable-investment firm, estimates that two-thirds of the firm's direct clients who are investing as individuals are women. Among the couples who are joint clients, investing sustainably has typically been the wife's idea. Julia Balandina Jaquier, an impact-investment adviser in Zurich, says that though women who inherit wealth are often less confident than men about how to invest it, when it comes to investing with a social impact "women are more often prepared to be the risk-takers and trailblazers."
MS. SMITH: No, thank you. And thank you to this panel, thank you to all of you. Thank you to all of our panelists and our amazing speakers. I'm inspired. I'm inspired by everyone, and I wrote down a few things. I mean hammocks, the 5,000 Lowe's hammocks, or the bank in Ethiopia, the small loan is 1.8 million. I mean I think we've got some things we can learn here. I mean the dinner kit to the, sold already and now online catering. I mean the stories are amazing. So, Alyse, thank you for the partnership for the last five years, and thank you to all of our mentees and mentors for being here. we're so excited to be able to do the program in the United States, in our corporate headquarters, which is fantastic. And as Margaret reminded me I'm the only thing standing between all of you and the reception. So, my last comment though is please come to the reception because our mentees will have wears from their businesses, and they'll be able to talk to you about all of the things that they're doing. So--
Health Maintenance Organization (HMO): A type of health insurance plan that usually limits coverage to care from doctors who work for or contract with the HMO. It generally won't cover out-of-network care except in an emergency. An HMO may require you to live or work in its service area to be eligible for coverage. HMOs often provide integrated care and focus on prevention and wellness.
It's safe to say that Wall Street and the financial marketplace is largely male-dominated. Women only run 2% of hedge funds and there are only a handful of top female managers. When we think of the world's greatest investors, we think of Warren Buffett, Charlie Munger, Benjamin Graham, Mohnish Pabrai… and no women. There definitely need to be more opportunities in investing for women.
The study found that because of the gender pay gap and the natural progression of women's careers (our salaries tend to peak at 40 while men's salaries tend to peak at 55, and women are much more likely to take long career breaks), the woman would have about $320,000 less by the time she retires based on average market returns. That means she'll have less money to live off of even though she's likely to live years longer than the man.
Investing money in the stock market is not a complicated process, but it requires making decisions. Will you buy funds, exchange traded funds or equities? If so, which ones — and in what proportion? And on which platform will you choose to hold your investments? These are the practical barriers, but bigger decisions are needed to guide these choices — namely, what am I saving for, and how can I do so in the most tax-efficient way?

MS. URZAIZ: Absolutely, not too far from here I had a meeting with Lowe's, and as you know it's a very large company with hundreds of stores throughout the U.S., and my brother and I finished up the meeting, the buyer loves it, and he's like I want 5,000 a month. Well, I have a problem. If you do the math it takes two weeks to make one, I cannot make 5,000 for you a month. But thanks to the supplier diversity team we convinced them to look to us with a different lens, which is why don't we do this, I can be online, I can do drop ship to all of your customers, and instead of having them in stock at your stores, which requires the 5,000 a month, why am I not just in display at your highest-selling stores of hammocks. And so, we convinced them and they carry us. But I think that the most important takeaway from this is actually how the United States is a leader. This was a policy set up with the U.S. government, supplier diversity, you have to buy 15% from women and minority-owned businesses, and this really is leading change, and helping women like myself with a small business to thrive and generate jobs back home where I'm from, and I think that's so important that the United States remain being this leader because us from other countries are followers, and policies like this really make an impact around the world.
Thankfully, there's already been a shift in the market. Over the past three years, Fidelity has seen the number of women investing their money with the firm grow by 19 percent, to more than 12 million. And it seems women know they need to save more — when Fidelity looked at workplace retirement accounts, it saw that women consistently saving a higher percentage of their paychecks than men at every salary level. Women saved an annual average of 9 percent percent of their paychecks, compared to 8.6 percent for men. But there's still a ways to go to bridge the divide. Here are a few ways to do it.
To be able to be transformational in that sector we need to work on four essential areas; one is policy, mostly dealing with issues of access to land, and to do that the public sector plays a big role. The second issue we try to tackle in the area of agriculture is access to finance. And like Nigest said for the longest time the women have been confined to microfinance and small loans. So, when we look at access to finance we want to look at the broad spectrum of financial instruments, whether it's a guarantee funds, credit lines, private equity, leasing of, you know, agriculture equipment. And all of that we have to do with the private sector. When we talk about access to market, same thing. How do we make sure that these women that we're going to help produce more tomatoes, more mangos, everything else, have access to market? And that access to market can only be achieved through contractual relationship with private sector. So, once UN Women walk away three or four years later from the program that these women are able to continue. And lastly, skills development, exactly what we've been doing this whole week. How do we make sure that these women are productive, they use technology, they have a better use of water? So, as you can see in all of these four pillars in the area of agriculture we cannot do it alone.
Vanessa, who started in a middle office role and worked her way to the front office, advised: 'Don't give up! Establish your own vision of success – you're responsible for your own destiny.' She continued: 'Separate what's in your control and what isn't. If it didn't work the first time, ask yourself how you can do it differently next time. Always think of the next step.' Sophie concluded that you should 'objectively analyse' what happened and what you could do next time to bring about a better result. 'Imagine you were giving advice to someone else; what would you say to them?'  
October 14, 2018, JAKARTA –  An important editorial on widening women's access to financial services by Taimur Baig, Chief Economist of DBS Bank and member of Women's World Banking's Southeast Advisory Council, has been published in a special IMF edition of The Jakarta Post. The 2016 Financial Inclusion Survey, carried out by the Financial Service […]
Hi Ícaro! Thank you for sharing your experience about the KWHS investment competition. It's great to hear that it ignited your interest in business and finance. We were excited to have so many great teams participate this year from Brazil. Connecting our competition back to this article, it's interesting to note that overall we had 1,214 male students and 460 female students competing in 2017-2018. Women made up about 27% of the group. The U.S. alone, which is Girls Who Invest's primary focus, had 552 male student competitors compared to 155 female, about 20%.
"We were then left with a chunk of that cash plus some Unilever share options. That's the point where Jennie really wasn't interested," says Mr Byrne. Initially he invested in a low-cost "tracker" fund that simply mirrored the performance of the FTSE 100 index, but after building up his confidence he put money in funds run by professional managers, which have delivered better returns.
Women entrepreneurs continue to face significant disadvantages in business despite studies showing that their companies actually outperform all-male companies by 63%. Incredibly, female business owners receive only 3% of venture capital investments, significantly limiting the growth of their companies. Female founders of color receive a mere fraction of that amount. We at FUND Conference are determined to help change this.
It's also paramount that you think about which specific skills and competencies your chosen employer is looking for. Teamwork, leadership, a sense of values and citizenship are among those that are typically sought. 'Then ask yourself, how strong am I in these areas? What are my stand-out strengths?' advised Lorraine. 'Think about selling yourself and what makes you special. If you're strong academically, for instance, it's okay for that to take up half the page of your CV or covering letter.'
Best Advice: "Start reading the news! Even if it's just one article about finance. You can sign up for alerts on your phone when anything happens in the market. That way you can learn about different financial terminology. The most nerve-wracking part of this industry is speaking to professionals and not sounding dumb or ignorant about the topics. I read The Wall Street Journal, and you can also listen to Bloomberg while you're walking to class, just so you can hear the terminology."